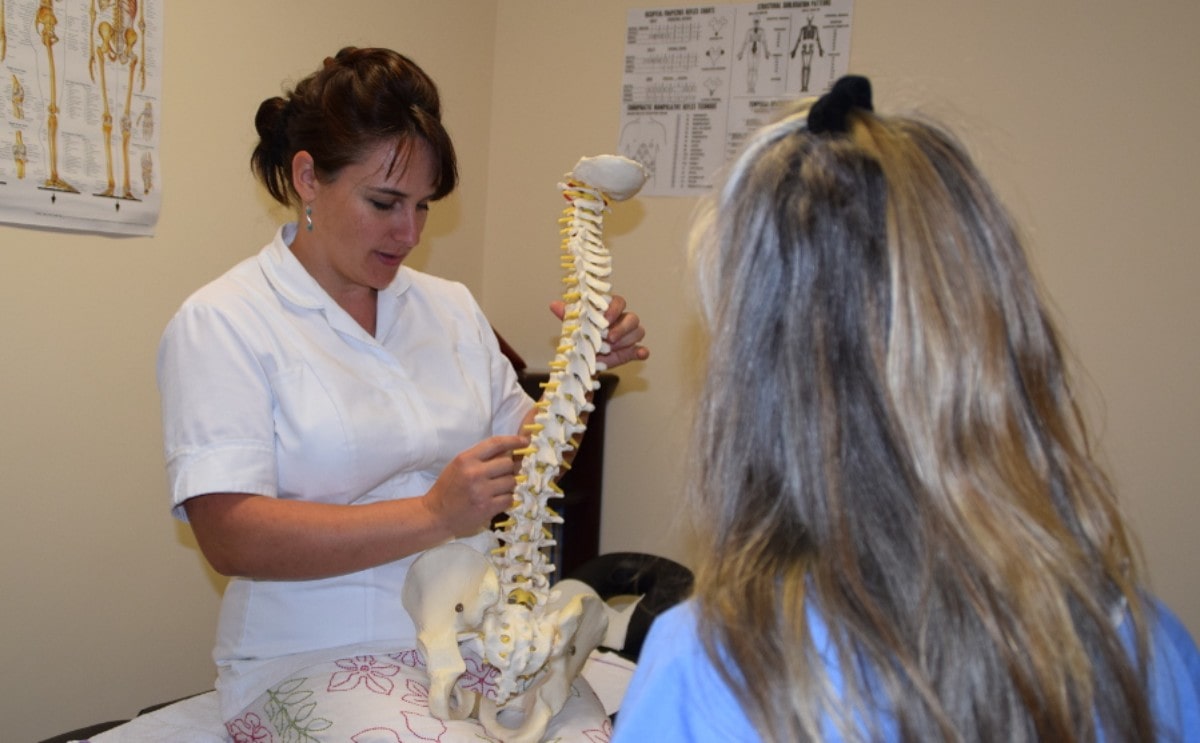 Jade Gillow-Hurd studied Chiropractic at Glamorgan University in South Wales and graduated in 2004 with a Bsc Hons Chiropractic degree. She is a member of The British Chiropractic Association and The General Chiropractic Council (reg. No. 02419).
Having been brought up in Cornwall, Jade moved back to work here, inspired by the rural location and the desire to bring her expertise to the local people.
Jade's love of sports and physical activity encouraged further study into sports injury prevention; as a result she now offers a wide range of treatments to patients of all ages ranging from 4weeks-100years of age.
Her main objective has always been pain prevention, for this reason she volunteered for the Helston Rugby club, Helston Swimming club and Swallows gymnastics, giving advice to prevent injuries, particularly in the young members.
Jade also spent twelve years volunteering for Cornwall's Mine Rescue Organisation, where the team rescued people and small animals from the thousands of disused tin and copper mines of Cornwall. The experience gave her a high level of First Aid knowledge, first hand skills of casualty care, team work and leadership, as she spent two years as chairman of the group (the only female to run the group in it's 21 years). As well as increasing her love of rural Cornwall.
Jade worked in Penzance and the Isles of Scilly for seven years before starting her own Chiropractic clinic in Helston, working with other Chiropractors in a busy clinic taught her a great deal. Keeping up to date with the new research and regularly attending courses has meant that her skills are constantly advancing. She uses gentle techniques to decrease pain and improve function, as these have been found to be more effective and favourable to her many patients.